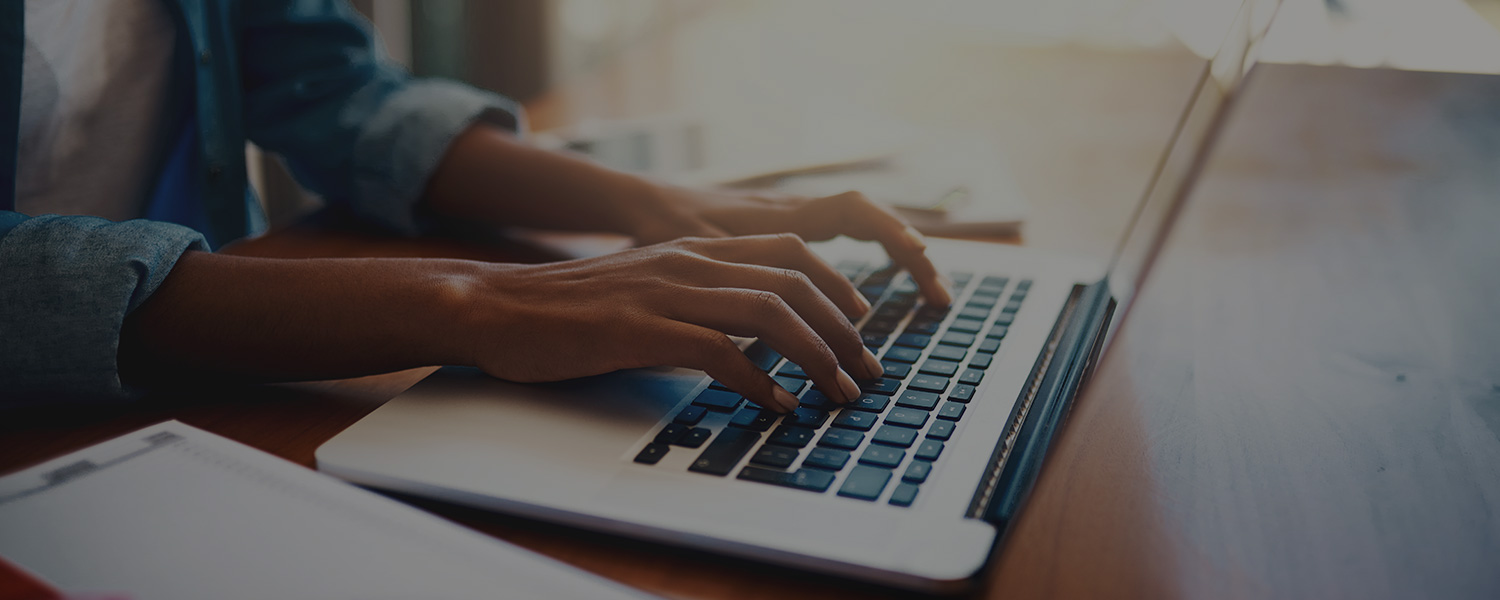 Accessibility Statement
We aim to extend genuine hospitality to all guests and visitors of our hotel. Our goal is to make it as effortless as possible for everyone, including people with hearing or vision loss, or any other disability, to access information about our hotel and to book a stay.
If you encounter problems learning about our hotel or booking a stay, we encourage you to contact us by telephone or email. Our helpful staff will be delighted to assist you.
678.829.4297
cindy.bobbitt@atriumhospitality.com
12735 Morris Road Ext | Suite 400 | Alpharetta, GA 30004
We are committed to providing an easy-to-use online experience for all guests, and believe that every website visitor, regardless of their device type or reliance on assistive technology (including screen readers, font magnification, translation or voice recognition software) should be able to research our site online at https://www.qhotelspringfield.com/
To ensure this, The Q Hotel and Suites endeavors to conform with Level AA success criteria of the Website Content Accessibility Guidelines 2.0 (WCAG 2.0), an international standard measure of accessibility success. Our website and digital marketing programs thoughtfully adhere to these guidelines. Our compliance with these guidelines will help make our website more user friendly for people of all abilities.
We have tested our hotel's website to confirm that we meet or exceed Level AA of the WCAG 2.0 Standard. While we strive to adhere to the accepted guidelines and standards for accessibility and usability, it is not always possible to do so in all areas of our website.
If you have questions or concerns, or would like to report an issue related to the accessibility features of our website, please contact us at cindy.bobbitt@atriumhospitality.com
You can learn more about W3C's Web Accessibility Initiative (WAI) HERE.
Browser Help
Optimize the way you view your web browser. If you are experiencing difficulty reading The Q Hotel and Suites website on your screen, changing the settings on your browser may help to improve the readability and visibility of each page:
Find out more about the accessibility features of these leading Internet Browsers through the links below:
● Mozilla Firefox : Click here for Mozilla Firefox Accessibility Features
● Google Chrome : Click here for Google Accessibility Features
● Internet Explorer : Click here for Microsoft Internet Explorer Ease of Access Options
● Microsoft Edge: Click here for Microsoft Edge Ease of Access Options
● Apple Safari: Click here for Apple Accessibility Support
Hotel Website Accessibility Features
The website for The Q Hotel and Suites was developed to be fully accessible to all site visitors and is designed according to W3C Web Content Accessibility Guidelines (WCAG) 2.0. It conforms to most priority checkpoints which entail some of the following elements:
● Navigation Shortcuts
To navigate our website, use the tab key to explore the elements of each page and the enter key to activate a highlighted link.
● Structured, Semantic Markup
HTML heading tags are used to convey document structure. Navigation menus are tagged as HTML maps so that the menu title can be read, and the menu items are presented as a group. Please see our sitemap for easy navigation at: SITE MAP
● Images Visibility
All content images include descriptive ALT attributes.
Standards Compliance
The website is designed to conform to Level AA compliance, as specified by the Web Content Accessibility Guidelines. All pages validate as XHTML 1.0 and use structured semantic markup.
Accessibility References
● Web Content Accessibility Guidelines (WCAG) 2.0 which details the reasoning behind each guideline.
● Section 508 which includes information and news about the accessibility standards introduced by Section 508 of the Rehabilitation Act.
Accessibility Software and Services
The following free tools and services are available to assist you with viewing and interacting with our hotel website:
● Click here for HTML Validator a free service for checking that web pages conform to published HTML standards.
● Click here for Web Page Backward Compatibility Viewer a tool for viewing web pages without a variety of modern browser features.
● Click here for Lynx a free text-only web browser.
Privacy Policy
January 1, 2020
Protecting your information is important to us. The following guidelines set forth our general privacy practices and principles that apply to information we collect through our website located at http://www.qhotelspringfield.com (the "Website"), for the Q Hotel & Suites in Springfield, Missouri, which is operated by Atrium Hospitality LP (collectively, "we," "us," or "our"). We use this privacy notice to clearly disclose to you our privacy practices in a manner that is easy to understand. If there is something you do not understand about our privacy practices, please feel free to contact us at privacy@atriumhospitality.com.
This privacy notice does not apply to products or services provided, or information obtained, other than through the Website. We do not intentionally collect information from persons under the age of 18, so please do not use this Website if you are under the age of 18. We may change this notice from time to time so please check back often. If we significantly change our collection, use, or disclosure practices, we will try to send you a notice via email if you have provided us with an email address. Please keep in mind that some of the services mentioned specifically in this notice may not be available on the site at this time.
Our Website is used to provide you information about the hotel and to enable you to book a room and sign-up to receive information about special offers at the hotel.
What information do we collect from you?
In brief:

As part of providing services to you, we may collect personal information about you.

As part of providing services to you, we may collect information, including personal information, about you or your business. Personal information is data that can be used to identify you. The information includes but is not limited to:
• Name
• Email address
• Phone Number
• Mailing Address
• Credit Card Number and Expiration Date
• Your company
• Stay or trip information and preferences, such as your preferred location/facilities, dates and number of people/children traveling with you
• Special needs or conditions that may impact your stay
• Other information you disclose when you ask us a question about our Website or our services
• Technical information about your use of our site including IP address, device identifier, and viewing information
• Geo-location information telling us from where you are accessing the Website
If you apply for a job on our Website, you will be referred to the Atrium Hospitality Website where we ask you to create an account using your name, email address, postal address and phone numbers. You will be asked to upload a resume which may also contain your personal information including job history and contact information.

In addition, if you send us an email, fill out a feedback form, call us, or communicate with us in any other way, we will collect that information in order to respond to your request, feedback, or question. We will use and share information you provide to us only as described in this Privacy Policy. We may also collect certain technical information from you ("Technical Information").
• Information about the device(s) you use to access the Website, including MAC address, IP address, browser type and version, time zone setting, browser plug-in types and versions, operating system and platform, device type, and device identifiers
• Information about your visits to the Website, including the full URL clickstream to, through and from these websites (including date and time)
• Information we need and use to facilitate your use of the Website (including to provide access to third-party websites and services), such as URL requests, destination IP addresses, or device configuration details
• Webpages you viewed or searched for; page response times, download errors, length of visits to certain pages, page interaction information (such as scrolling, clicks, and mouse-overs), and methods used to browse away from the page
How do we collect information from you?
In brief:

We collect information from you directly when you enter it into a form on our Website. We collect information from you indirectly and automatically through the use of cookies, web beacons and log files.

Direct Collection

We collect much of the information listed above directly from you when you submit it on our Website. This includes information you share on the Contact Us page of our Website.
Indirect Collection – Cookies and Other Technology
As part of offering and providing customizable and personalized services, we use cookies and other online tracking technologies to store and sometimes track information about you. We may use these technologies to:
• Collect Technical Information
• Provide you with personalized content based on your use of our site
• Enable you to more easily use our site by remembering and using contact information, purchasing information, and registration information
• Evaluate, monitor and analyze the use of our site and its traffic patterns to help improve our site and services
• Assist us with ad reporting functions such as to learn which ads are bringing users to our Website
The types of technologies we use include:
Cookies. A cookie is a small amount of data that is sent to your browser from a Web server and stored on your computer's hard drive. Cookies enable us to identify your browser as a unique user. Cookies may involve the transmission of information from us to you and from you to us. Cookies may also be used by another party on our behalf to transfer information to us in accordance with their privacy statement. Some cookies are "persistent cookies." They are used by us each time you access our Website. Other cookies are called "session cookies." Session cookies are used only during a specific browsing session. We may use a session cookie, for example, to remember that you have already navigated through a particular menu, or that you have entered in age information for a portion of a site that is restricted by age. We may also use "analytics cookies" that allow web analytics services to recognize your browser or device and, for example, identify whether you have visited our Website before, what you have previously viewed or clicked on, and how you found us. Analytics cookies may collect information about your location. Our third party analytics provider collects analytics on your use of our booking service, phone calls, email requests and forms. This information is provided anonymously for statistical analysis only. Analytics cookies are usually persistent cookies.
Web Beacons. We also employ a software technology called a clear GIF (Graphics Interchange Format), also known as a pixel tag or Web beacon. A clear GIF is a line of code that we place on our Websites or in e-mails which allows us to analyze our advertising and the general usage patterns of visitors to our Websites. These help us better manage content on our site by informing us what content or promotions are effective. Unless you consent, we do not collect personally identifiable information from you through the use of web beacons. You may not disable Web beacons.
Log Files. Like most standard website servers, we use log files. Log files track Internet protocol (IP) addresses, browser type, Internet service provider (ISP), referring/exit pages, platform type, date/time stamp, and number of clicks. We utilize this information to analyze trends, administer the site, prevent fraud, track website navigation in the aggregate, and gather broad demographic information for aggregate use.
Social Networking. The Website permits you to use a third party social networking platform such as Facebook, Twitter, Pinterest, Trip Advisor and Four Square. These plug-ins allow you to follow us on those services. When you use social networking platforms and plugins, you share your information with them and their privacy notice applies to their disclosure of such information. In addition, they may be able to collect information about you, including your activity or may notify your connections on the social networking platform about your use of our Website. Such services may allow your activity to be monitored across multiple websites for purposes of delivering more targeted advertising. Please note that their own privacy polices apply and we encourage you to read them. We may add new social networking plugins and buttons to our Website from time to time.
Media Tags. When we engage in a social media campaign on our Website, we may use media tags. These tags tell our analytics service where Web traffic originates from and the source of the traffic.
What choices do you have about the collection of information about you?
In brief:

You can always choose not to submit information. You can disable cookies in your browser. You can choose not to use social networking plug-ins. You can opt-out of our marketing related emails.

Direct Collection. If you do not want to share your information, you can choose not to participate in a particular service or activity.
Cookies. You may disable browser cookies in your browser or set your browser to warn you when a cookie is being sent. You may lose some features or functionality when you disable cookies. Remember, also, that disabling cookies is browser specific. If you log on using Google Chrome, you must also disable cookies in Safari if you use that browser at a different time.
Google Analytics. If you do not want your activity on this Website to be tracked by Google Analytics, you may opt out by using this link: http://tools.google.com/dlpage/gaoptout?hl=en
Web Beacons. It is not possible to disable Web beacons.
Log Files. It is not possible to disable log files.

Social Networking. If you do not want to share your information, you can choose not to use social networking plug-ins.
Media Tags. It is not possible to disable media tags.
Marketing Emails. To ensure that you will not receive recurring marketing or other information from us unless you choose to, we will provide you with simple instructions on each marketing email from us for you to let us know that you have chosen to stop receiving such emails from us.
Do Not Track. Do Not Track (DNT) is a privacy preference that users can set in their web browsers. While the United States Federal Trade Commission has endorsed DNT, our Website does not support DNT codes.
How do we use your information?
In brief:

Our main goal in collecting information is to improve the site and provide you with the best possible experience on the site. For example, by using the information we collect, we can provide you with an easy to use and readily available forum to ask questions about our products and services.

We may use your personal information and Technical Information to:
• Answer questions you may have about our hotel
• Notify you of other products or services available from us and our affiliates
• Respond to your Request for Proposal about an event you wish to book at our hotel
• Respond to your request about employment opportunities at our hotel
• Personalize online content so that is applies to you and your interests
• Send you emails about updates, information, or alerts regarding the Website and the hotel
• Provide you with advertising targeted on your interests
• Make our services and Website better
• Compile, analyze and do research on our users demographics and behavior
• Operate the Website, including administration, internal operations, troubleshooting, data analysis, testing, research, statistical and survey purposes
• Facilitate applications and interviews for career opportunities
• Manage your access to the Website
• Send you information that allows you to use the Website
• Comply with applicable laws and regulations and other legal requirements
• Maintain the security of the Website
• Detect, investigate and prevent activities that may violate our policies or be illegal
• Improve the Website and present content and information in the optimize way for you and your device(s)
• Provide advertisements on the Website
• Measure or understand the effectiveness of advertising we provide to you and other customers like you, and to deliver relevant advertising to you
We use, and share location data only to provide and improve our service. We use media tag and analytics cookie information for analytics purposes but do not associate your personal information with them.
Who is collecting your information?
In brief:

We collect your personal information and may use third party service providers to assist with that collection.

When you are on our site and are asked for personal information, you are sharing that information with us and our affiliates and service providers. Although we generally operate the Website and collect the information, we may engage third party service providers to assist us in that collection.

Other websites to which we link may collect personally identifiable information about you when you visit those sites. The information practices of other websites linked to our websites are not covered by this privacy notice. This includes websites for the hotel brands we operate and any apps provided by such brands.
With whom do we share your information?
In brief:

We share your information with companies who assist us in providing services, when we need to protect our Website or information and when we sell our businesses. We do not sell your personal information to third parties.

We will not disclose any of your personally identifiable information except when we have your permission or under special circumstances, such as when we believe in good faith that the law requires it or under the circumstances described below. These are some of the ways that your information may be disclosed:
Service Providers
We occasionally hire other companies to provide limited services on our behalf, including packaging, delivering, or mailing, website development and operation, answering customer questions about products or services, sending postal mail or email, analyzing website use, processing payments, and processing data. We will only provide those companies the information they need to deliver the service, and they are contractually prohibited from using that information for any other reason.
We use a third party service, currently TravelClick, to provide our hotel room booking service. Information provided to this service is retained for 30 days.
We use third party service, currently Tambourine, to administer our Website and Analytics.
Data in the Aggregate
We may disclose "blinded" aggregated data and user statistics to prospective partners and other third parties. Blinded data is data that does not identify an individual person.
Other
We also may disclose your information in special cases. For example, when we believe that we must disclose information to identify, contact or bring legal action against someone who may be violating our Terms of Use, or may be causing injury to or interference with our rights or property, other website users or customers and their information, or anyone else who may be harmed by such activities. We may disclose access or monitor your personal information when we believe in good faith that the law requires it and for administrative and other purposes that we deem necessary to maintain, service and improve our products and services and our information security.
As we continue to develop our business, we may buy or sell businesses or assets. In such transactions, confidential customer information generally is one of the transferred business assets. In the event of a transaction involving the sale of some or all of our businesses, customer and site visitor information may be one of the transferred assets and may be disclosed in connection with negotiations relating to a proposed transaction. In such case, the transferred information may become subject to a different privacy notice.
How can I control my personal information?
In brief:

We offer our customers choices for the collection, use and sharing of personal information.

You may contact us at privacy@atriumhospitality.com if you wish to view, edit, or delete your personal information from our database, and we will use commercially reasonable efforts to accommodate your request.

If you believe that any inaccurate or inappropriate information has been obtained or provided to others through your use of this Website, you should contact a representative at privacy@atriumhospitality.com.
How do we protect your information?
In brief:

We offer our customers choices for the collection, use and sharing of personal information.

Financial Information
When you book a room at the hotel on our Website, you provide your credit card information to our third party booking service provider. Our provider uses industry standard security measures to keep your credit card information safe. We use encryption technology on the booking page. You will know that a page uses encryption when you see https at the beginning of the URL in your browser.
Other Information
Because information sent through the Internet travels from computer to computer throughout the world, when you give us information, that information may be sent electronically to servers outside of the country where you originally entered the information. Unfortunately, no data transmission over the Internet can be guaranteed to be 100% secure. Except as specifically stated, this site does not use security encryption measures. Information that you disclose by use of this site (as with any site that is non-secure), by posting a message or using e-mail, potentially could be collected and used by others. This may result in unsolicited messages from third parties or use of such information by third parties for their own purposes, legal or illegal. As a result, while we strive to protect your personal information, we cannot ensure or warrant the security of any information you transmit to us or from our services, and you do so at your own risk. Once we receive your transmission, we use commercially reasonable efforts to ensure its security on our systems.
Your California Privacy Rights.
In brief:

California residents are entitled to additional protections under California Law including the right to request information about third parties to whom we disclose information for marketing purposes.

Requests for Information Under Current Law
California Civil Code Section 1798.83 permits our visitors who are California residents to request certain information regarding our disclosure of personal information to third parties for their direct marketing purposes. To make such a request, please send an email or written request at the address below.
Make sure to state that you are a California Resident.
In addition, a business subject to California Business and Professions Code Section 22581 must allow California residents under age 18 who are registered users of online sites, services, or applications to request and obtain removal of content or information they have publicly posted. Your request should include a detailed description of the specific content or information to be removed. Please be aware that your request does not guarantee complete or comprehensive removal of content or information posted online and that the law may not permit or require removal in certain circumstances. As stated above, persons under 18 may not use the Website.
Do Not Track
As stated above, our Website does not support Do Not Track (DNT) codes.
California Consumer Privacy Act
This Privacy Notice for California Residents supplements the information contained in above in our general privacy policy and applies solely to visitors, users, and others who reside in the State of California.

Your Rights
The California Consumer Privacy Act ("CCPA") grants State of California residents the following rights, to:
1) Know what personal information is being collected about them;
2) Know whether their personal information is sold or disclosed and to whom;
3) Say no to the sale of their personal information;
4) Access their personal information;
5) Have their personal information deleted; and
6) Have the right to equal service and price, even if they exercise their privacy rights under this law.

Categories of Personal Information We Collect
We collect, or may collect, information that identifies you, your household or your device or is reasonably capable of being connected with or linked to you, your household, or your device ("Personal Information"). Personal information does not include public information available from government records, de-identified or aggregated information or information that is protected by certain laws such as HIPAA for health related information and the Gramm-Leach Bliley Act (GLBA) for certain financial information.

We collect the following categories of Personal Information:
• Identifiers
o First and last name
o Email address
o Mailing address
o Phone number
o Your company
o Resumé (from job applicants only)
o Internet Protocol (IP) Address
• Personal Information Listed in the California Customer Records Statute
o The above identifiers
o Credit card number and expiration date
• Characteristics of Protected Classifications
o Special needs or conditions that may impact your stay
• Commercial Information
o Information you disclose when you ask us a question about our website or services
o Stay or trip information and preferences, such as your preferred location/facilities, dates and number of people/children traveling with you
o Special needs or conditions that may impact your stay
• Biometric Information
o Not collected
• Internet or Other Electronic Network Activity Information
o Cookies
o Domain name
o Browser type
o Device identifiers including MAC address
o Device type
o Browser plug-in types and versions
o Operating system and platform
o Time zone setting
o Usage and viewing data
• Geolocation Data
o Information that tells us from where you access our website
• Sensory Data
o Not-collected

• Professional or Employment-Related Information
o Resumé information
• Non-public Education Information
o Resumé information
• Inferences Drawn from Other Personal Information
o Not collected

Categories of Sources of Personal Information
We collect information from the following categories of sources:
• Directly from you. For example when you register submit information on our Website or share on the Contact Us page of our Website.
• From Third Parties. For example when you apply for a job, we may receive personal information when we conduct background checks.
How We Share Your Personal Information
We share information in each of the above categories as follows:
• All categories of information
o We will share information in all of the above categories if our company is sold or we engage in a merger or other such transaction.
o We may share information in all of the above categories if we sell this hotel or there is a change in hotel management.
o We will share information in all of the above categories of information in connection with a law enforcement request that is compliant with the California Electronic Communications Privacy Act.
• Identifiers
o We share identifiers with service providers who use that information only to provide services to us such as website development and operating, sending postal mail or email, analyzing website use, job applications, processing payments, and processing data.
• Personal Information Listed in the California Customer Records Statute
o We share credit card information with service providers who process payments on our behalf.
• Internet or Other Electronic Network Activity Information
o We share this information with our data analytics providers

How We Use Your Information
See "How Do We Use Your Information" above to learn how we use your information. We will not collect additional categories of personal information or use the personal information we collected for materially different, unrelated, or incompatible purposes without providing you notice.

How We Retain and Store Your Personal Information
We retain your personal information for as long as necessary to fulfill the purpose(s) for which we collected it and to comply with applicable laws. We use reasonable security precautions to protect your information while in storage.

Requests to Know
You have the right to request that we disclose certain information to you about our collection and use of your personal information over the past 12 months. Once we receive and confirm your verifiable consumer request, we will disclose to you:
•The categories of personal information we collected about you.
•The categories of sources for the personal information we collected about you.
•Our business or commercial purpose for collecting or selling that personal information.
•The categories of third parties with whom we share that personal information.

•The specific pieces of personal information we collected about you (also called a data portability request).
•If we sold or disclosed your personal information for a business purpose, two separate lists disclosing:
•sales, identifying the personal information categories that each category of recipient purchased; and
•disclosures for a business purpose, identifying the personal information categories that each category of recipient obtained.

Requests to Delete
You have the right to request that we delete any of your personal information that we collected from you and retained, subject to certain exceptions. Once we receive and confirm your verifiable consumer request, we will delete (and direct our service providers to delete) your personal information from our records, unless an exception applies.

We may deny your deletion request if retaining the information is necessary for us or our service provider(s) to:
1. Complete the transaction for which we collected the personal information, provide a service that you requested, take actions reasonably anticipated within the context of our ongoing business relationship with you, or otherwise performing our contract with you.
2. Detect security incidents, protect against malicious, deceptive, fraudulent, or illegal activity, or prosecute those responsible for such activities.
3. Debug online services to identify and repair errors that impair existing intended functionality.
4. Comply with the California Electronic Communications Privacy Act (Cal. Penal Code § 1546 et. seq.).
5. Enable solely internal uses that are reasonably aligned with consumer expectations based on your relationship with us.
6. Comply with a legal obligation.
7. Make other internal and lawful uses of that information that are compatible with the context in which you provided it.

How To Submit a Request to Know or a Request to Delete
To request this information please submit a verifiable consumer request to us by either:
•Mailing us at the address below and asking for a Consumer Request Form
•Emailing us at privacy@atriumhospitality.com and asking for a Consumer Request Form
•Completing a CCPA Consumer Request Form through your Company account

Only you, or someone legally authorized to act on your behalf, may make a verifiable consumer request related to your personal information. To designate an authorized agent, email us at privacy@atriumhospitality.com and we will provide you with a form to make a designated agent request.

You may only make a verifiable consumer request for access or data portability twice within a 12-month period. To make a request, you must:

• Mail or Email us to receive a CCPA Consumer Request Form
• Complete the CCPA Consumer Request Form
• Provide sufficient information that allows us to reasonably verify that you are the person about whom we collected personal information or that you are an authorized representative
o If you request the categories of information we collect, we require your first and last name and your email address.

o If you request the specific information or to have your information deleted, we require your first and last name, email address and information about your two most recent transactions with us.
• Describe your request with sufficient detail that allows us to understand, evaluate and respond to it.
We cannot respond to your request or provide you with personal information if we cannot verify your identity or authority to make the request and confirm the personal information relates to you. We will only use personal information provided in a verifiable consumer request to verify the requestor's identity or authority to make the request.

We will only use personal information provided in a verifiable consumer request to verify the requestor's identity or authority to make the request.

We will try to respond to your request within forty-five (45) days of when we receive it. If we require more time (up to 90 days), we will inform you of the reason and extension period in writing. We will deliver our written response by mail or electronically, at your option. Any disclosures we provide will only cover the 12-month period preceding the verifiable consumer request's receipt. The response we provide will also explain the reasons we cannot comply with a request, if applicable. For data portability requests, we will select a format to provide your personal information that is readily useable and should allow you to transmit the information from one entity to another entity without hindrance, specifically by electronic mail communication.

We do not charge a fee to process or respond to your verifiable consumer request unless it is excessive, repetitive, or manifestly unfounded. If we determine that the request warrants a fee, we will tell you why we made that decision and provide you with a cost estimate before completing your request.

An amendment to the CCPA provides an exemption to the Right to Know and Right to Delete for personal information between a business and a person who is acting as an employee, director, officer, or contractor of a company, partnership, sole proprietorship, nonprofit, or government where the information is used in the context of a business transaction. This exemption is currently set to expire on January 1, 2021. Until that date, we will not respond to requests to know or delete that meet this exemption.

How To Submit an Opt-Out Request
We do not and will not sell your personal information to third parties. If we change that practice in the future, we will update our privacy policy and provide an opt-out link pursuant to the CCPA. We will treat any information that we collected prior such a change as though you opted-out of the sale of your personal information.

Non-Discrimination
We will not discriminate against you for exercising any of your CCPA rights. Unless permitted by the CCPA, we will not:
· Deny you goods or services.
· Charge you different prices or rates for goods or services, including through granting discounts or other benefits, or imposing penalties.
· Provide you a different level or quality of goods or services.
· Suggest that you may receive a different price or rate for goods or services or a different level or quality of goods or services.

However, we may offer you certain financial incentives permitted by the CCPA that can result in different prices, rates, or quality levels. Any CCPA-permitted financial incentive we offer will reasonably relate to your personal information's value and contain written terms that describe the program's material aspects. Participation in a financial incentive program requires your prior opt in consent, which you may revoke at any time.

Address for California Privacy Requests
Atrium Hospitality LP
Attn: Your California Privacy Rights
12735 Morris Rd Ext Suite 400
Alpharetta, GA 30004
privacy@atriumhospitality.com
Please include your name, street address, city, state, and zip code (your street address is optional if you wish to receive a response to your request via email). We will not accept requests via the telephone or by fax. We are not responsible for notices that are not labeled or sent properly, or do not have complete information.
Your Nevada Privacy Rights
In brief:

We do not sell your personal information.

Nevada law (SB 220), permits customers in Nevada to opt-out of the sale of certain kinds of personal information. A sale under Nevada law is the transfer of this personal information to third parties for monetary consideration so these third parties can then re-sell or license the sold information. We do not sell your personal information to third parties as defined in Nevada law.
For our Friends in the EU
We do not market our products or services to persons located in the European Union. However, for those located in the EU, we do use reasonable efforts to abide by the privacy rights contained in the EU's General Data Protection Regulation ("GDPR") . Accordingly, if you are located in the EU, you may have certain privacy rights as described in the GDPR. For example, you may request to have your information deleted, although we may retain information for backups, prevention of fraud and abuse, satisfaction of legal obligations or other ongoing legitimate interests. You may decline to share certain personal data, in which case we may not be able to provide you with some features and benefits.

Legal Basis for Processing
We process your personal information for the purposes of facilitating hotel booking transactions with you and the legitimate interest of providing you with information about our hotel and services.
Right of Access
If you wish to access your personal information, please contact us at the address or number below.
Right to Correction
If the personal information we hold about you is inaccurate or incomplete, you may request to have it corrected. If you are entitled to have information corrected and if we have shared your personal information with others, we will let them know about the rectification where possible. You may also ask us with whom we have shared your information. We will let you know, where possible and lawful, so that you can contact them directly.
Right to Erasure
You may ask us to delete or remove your personal information in some circumstances, such as where we no longer need it or if you withdraw your consent (where applicable). If you are entitled to have your information deleted and if we have shared your personal information with others, we will let them know about the deletion where possible. You may also ask us with whom we have shared your information. We will let you know, where possible and lawful, so that you can contact them directly about erasure.

Right to Object
If you are located in the EU, this privacy notice gives you the right to object to our processing that is based on legitimate interests by contacting us at the address or number below. If you are entitled to restriction and if we have shared your personal information with others, we will let them know about the restriction where it is possible for us to do so.
Right to Data Portability
If you located in the EU, this privacy notice gives you the right, in certain circumstances, to receive a copy of personal information we've obtain from you in a structured, commonly used and machine readable format, and to reuse it elsewhere or to ask us to transfer this to a third party of your choice.
Rights in Relation to Automated Decision-Making and Profiling
If you are located in the EU, this privacy notice gives you the right not to be subject to a decision based on automatic processing, including profiling, if it produces a legal effect or similarly significantly affects you, unless such profiling is necessary for entering into, or the performance of, a contract between you and us. We do not engage in automatic processing. Some third party sites to which we link, such as social networks, may engage in automatic processing. See their privacy policy for information on objecting to automatic processing.
Right to Withdraw Consent
If you provide your consent to the processing of your personal information and that consent forms our legal basis for processing, this privacy notice gives you the right to withdraw your consent at any time by contacting us at the number below.
Right to Lodge a Complaint
If you are located in the EU and you believe that we have infringed your rights under this privacy notice, please contact us by sending an email to privacy@atriumhospitality.com or calling us at: (678) 762-0005.
Who do you contact with questions or concerns about our Privacy Notice?
If you need further assistance, please send an e-mail with your questions or comments to privacy@atriumhospitality.com or write us at:
Atrium Hospitality LP
Attn: Privacy
12735 Morris Rd Ext Suite 400
Alpharetta, GA 30004